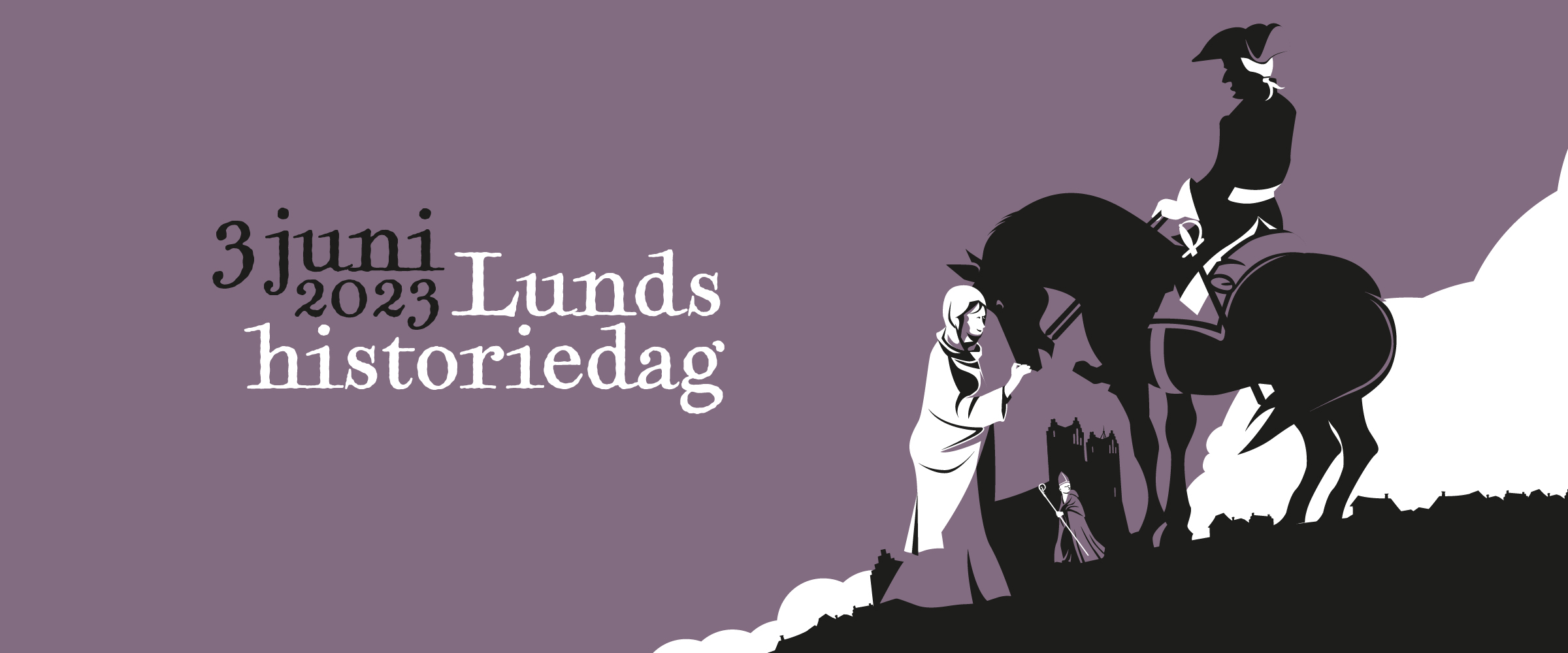 Thank you!
Our warm thank you to all participants  – you all contributed in your own way to making Lund's history day unique.
To our visitors – without you, no history day. Thank you for coming, for your curiosity and for all your positivity.
We'll meet again. 
events in lundagård
All shows are for free. We recommend that you bring something to sit on.
NB: All shows are in Swedish.

Scenes from medieval Lund.
Meet some of the people who shaped Lund in the Middle Ages. Do you know who Saxo Grammaticus, Mrs Brigitte or the stonemason Adam van Düren were? Would you like to know more about them and other characters from medieval Lund?

Dance with Cadenza
Cadenza, an early medieval dance group, shows how people danced in the Middle Ages, and its members will carry clothes typical of the period.

Fighting during the Middle Ages
Dressed in medieval suits of armour Scania Jacks will meet in a spectacular battle show which demonstrates how people fought in the Middle Ages.

The Medieval Camp
In our Medieval Camp you will meet people dressed in clothes that are typical of the period. You may ask questions about life during the Middle Ages, test your knowledge about the period in a quiz, play medieval games and paint your own coat of arms.

Medieval jester
The jester LuQas offers a show which contains juggling with knives and impressive tricks as well as a great deal of humour.

Charles XII in Lund
In 1716, King Charles XII arrived in Lund. He was to stay in the city for two years. Meet the king and listen to him telling us about his time in Lund. During the show the king's Carolean soldiers will fire their cannons and muskets.

The Carolean Camp
In our Carolean Camp you may speak to soldiers from the 18th century and learn more about life in the field at the time.

Military drill with Carolean soldiers
The Caroleans of Småland will carry equipment and uniforms from Charles XII's time. In the show they will demonstrate what military drills in the 18th century looked like.
guided tours on foot or by bus
Here you'll find guided tours by students at the Advanced History Programme at Katedralskolan. 

Murderers, malefactors and unruly students. Crime and punishment in Lund history.
In what ways does our view on law and order differ from the medieval one? What is the true story behind the infamous student murder of 1829? Join us on a tour to learn more about foul deeds and murders, and to listen to stories about brutal crimes and horrible punishments from 1000 years' of Lund history.

The student city of Lund through the centuries.
Would you like to know who Sam Ask was or why Jimi Hendrix visited AF-Borgen in Lundagård? Do you wonder what the term "kuggis" refers to or why AF-Borgen was actually built? Would you like to learn more about student life in Lund? Join us on a tour about the history of the student city of  Lund.

A tour through monarchial Lund
Where did Charles XII live and why was Queen Margaret in Lund? Join us on a guided tour about all the powerful monarchs who have visited Lund. We will meet bellicose kings and draconic queens, and we will hear about bloody bloodbaths and harsh bishops.

The Vikings are alive! Experience the magic of runestones.
Discover what the Vikings themselves wrote in their bold, no-nonsense messages. An interactive open-air tour with the renowned Swedish runologist Lars Magnar Enoksen, who will show you 10 Swedish runestones.

The Battle of Lund – the battle which decided the fate of Scania
The bloodiest battle in the history of the Nordic countries was fought on 4 December 1676, a battle which decided the future of Scania. Join us on a guided bus tour during which we will tell you about the dramatic battle. We will visit the locations of both the Swedish and the Danish camps as well as the place where both the Danish and the Swedish king stayed.

participants at the market street
Our Market Street is open between 10 and 16.
Art by Milhamre – well-known painter from Lund
Bo Knarrström – expert on battlefield archaeology
Båvners Bryderier – sewing and handicraft in linen and wool
EKoS Lammskinn och fårfällar – sheep furs and much more
Gamla Lund
Historiska fynd – historical jewelry
Jörgen Svanholm – historical weapons
Krohns krukmakeri – pottery
LinZa Smycken – jewellery with history
Lunds Släktforskarförening och Skånes Släktforskarförbund – go back in time and research your family heritage
Lundabullen – home-made buns with a historical twist
Nordic Academic Press – historical books
Räftens Bigårdar – honey and products made by beeswax
Röstånga mölla
Saffranstorp – Scanian saffron and locally produced vegetables
Sisare smide – smithwork
Ukrainian Unity Lund – information 
lund history day for children
All activities for children are for free except for painting a coat of arms.
Medieval tour for children
How did children live during the Middle Ages? What did they play with and how? Meet Sofia who lived in Sweden during the Middle Ages and find out! Participation is for free but you must book a ticket via Billetto. NB: The tickets are very popular so we kindly ask you to turn up if you have booked a tour.
Learn more about the history of Lund Cathedral
Educational workshop at Kraftstorg. By building, feeling, testing, listening, carrying and painting you will learn more about the 900-year-long history of Lund Cathedral.
In cooperation with Lunds Catherdral and Lund University Historical Museum.
Play as in the Middle Ages
Do you want to play like they did in the Middle Ages? Do you want to learn more about how people entertained themselves? Come and join us! All ages.
Paint your own coat of arms
Be creative and let your imagination run wild! Paint your own coat of arms! All ages.
lectures
All lectures are for free but must be booked via the website of the Kulturen Museum.
Link will be available within short.

Dragoons and hussar – a history of Scanian culture
From the middle of the 18th century Scania was an important centre for horses, and three cavalry regiments were located here. For more than 200 years, dragoons and hussars in elegant blue uniforms were common in many places in Scania. Marco Smedberg and Göran Larsson will talk about a time when horses and their horsemen dominated the landscape of southern Sweden.
After the lecture, at about 12.00,  Historiska Media will launch the book "Det skånska kavalleriets historia", written by Marco Smedberg and Göran Larsson.
The authors will sign copies of the book and the Music Corps of the Crown Prince's Hussar Regiment
will provide musical entertainment outside the Kulturen restaurant.
In cooperation with Historiska Media. 

Lund Cathedral – a symbol of medieval power struggles?
Are the political struggles of the Middle Ages visible in the architecture of Lund Cathedral? Art historian and expert of Lund Cathedral, PhD Thomas Bergqvist Rydén, reveals new knowledge about the building history of Lund Cathedral.

Sex, sins and bribes
Historian Elisabeth Reuterswärd tells us about how society has viewed illegitimate sexuality in Lund and its surroundings.
a meditative medieval concert
A concert with Sofia Lindroos and Marianne Maans, Esbo, Finland.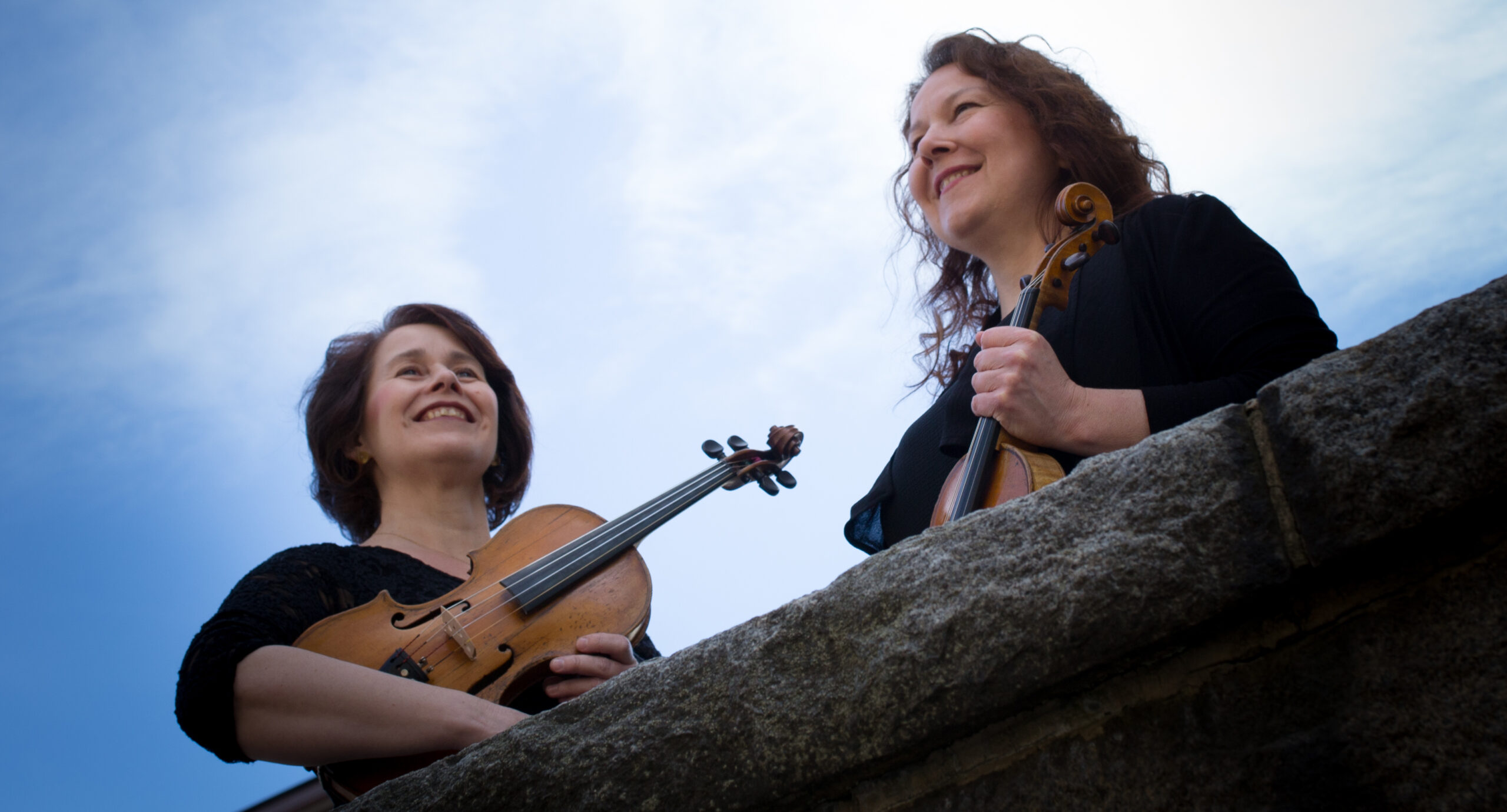 Finish the day with a medieval concert in a church setting. Enjoy early church music, chorales and folk music. The programme consists of music from the countries around the Baltic Sea and offers chorales and folk music from Finland and Sweden, several Estonian-Swedish chorales and songs from Cantus Sororum, the liturgy of the Birgittine sisters which was used in monasteries in the 15th century. The music rests in centuries-old traditions but is expressed in new ways in two voices and with two violins.
In cooperation with the congregation of St Peter's Church in Lund.
Do you want to support our society?
Swish: 123 333 6377
Download Katederalskolan's historical apps?
Why not download the historical guide apps of Katedralskolan? The apps are available in several languages.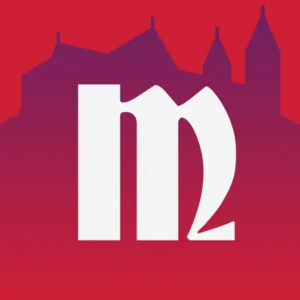 .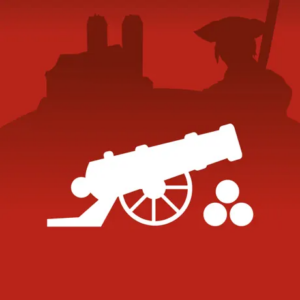 Lund History Day is organized with support from
VisitLund, Lunds kommun and the Thora Ohlsson Foundation.