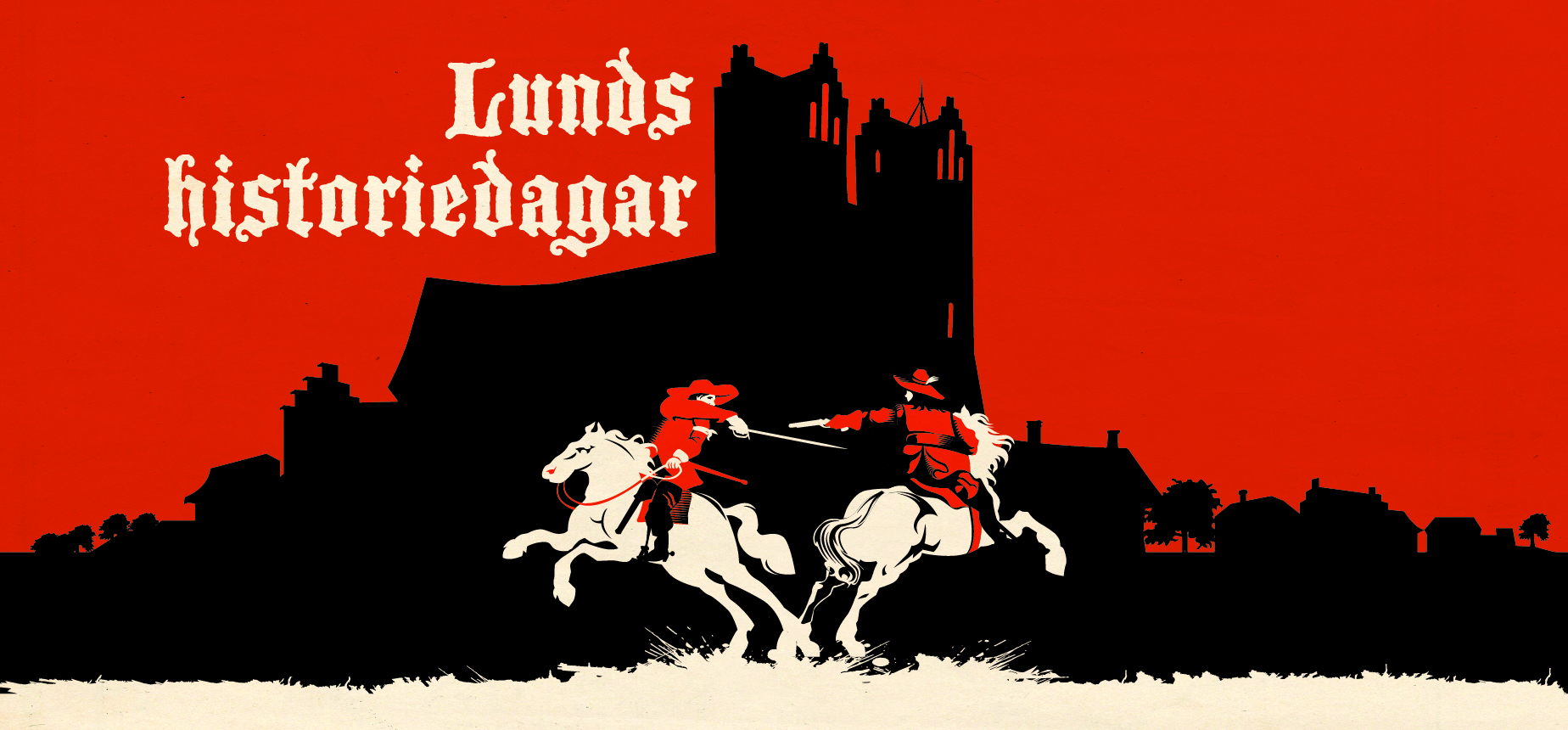 Welcome to Lund History Days 5 – 6 June 2022!
Experience the history of Lund in Lundagård!
Enjoy medieval dancing and fencing! Take a walk in the medieval camp,
discover a field camp from the 17th century and visit the historical market!
On 5 June in Lundagård you can listen to lectures,
join guided tours and meet people from history as well as archaeologists and historians.
The Advanced Programme of History at Katedralskolan offers guided tours
and activities which will teach you more about the history of Lund,
and the Battle of Lund will be re-enacted to the sound of canons and the neighing of horses.
Children are invited to play like in medieval times, help solve a historical mystery or paint a shield of their own.
Bus tours and guided walking tours start at Lundagård.
The Kulturen Museum and Lund Cathedral participate, and the Historical Museum at Lund University has free admission all day.
Sunday 5 June at 10-16 is a day for everyone. All activities are for free.
Visit our website in Swedish 🇸🇪
On 6 June, Lund History Days continue at Kulturen with celebrations of the Swedish National Day, music and exhibitions.
Admission to the museum is free all day.
Activities
Lundagård will be filled with activities on 5 June!
Below you find what will happen on the stage, in the square in front of the stage and at other places during the day.
Circus Ukraine
Bring your children to a circus show in Lundagård!
It is with great pleasure that we present a circus family from Ukraine, currently staying in Lund.
Come and enjoy their performance in this unique open-air show!
Time and place: 10.30 on the square in front of the stage. No tickets required.
Caroleans on horseback and on foot!
Bohus Elfborghs Caroliner, together with the author and military historian Marco Smedberg, show how horses were used in warfare during the 17th and 18th centuries.
Dance with Cadenza!
Cadenza is an early dances group that specialise in dances from the Middle Ages and the Renaissance.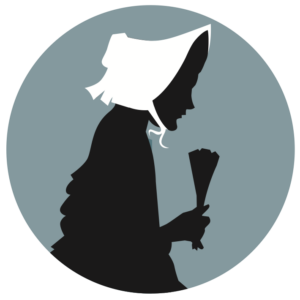 Welcome to the 17th century!
Through words and music, the century when Skåne became Swedish is given life in this humorous and lyrical show. The performers are the Swedish duo Dråm, consisting of Anna Rynefors and Erik Ask-Upmark, who will play the harp, the hurdy-gurdy, the viola da gamba and historical bagpipes as well as sing.
Fencing show
Different types of historical fencing are shown by Malmös Historiska Fäktskola.
Play like it's 1499!
Come and play games like in medieval times! Everyone can participate.
Re-enactment of the Battle of Lund!
Bohus Elfsborghs Caroliner and Smålands Karoliner will
together re-enact the Battle of Lund to the sound of canons and the neighing of horses.
Guided tours
Below you find guided tours offered in English.
The guides are students from the Advanced History Programme at Katedralskolan
and the renowned Swedish runologist Lars Magnar Enoksen. 
All tours are free of charge but you must make a reservation via Billetto.
Click on the time in question to gain direct access to booking via Billetto.
Please check where the tour starts and note that it might end somewhere else.
Educated monks, bored students and learned university professors.
A guided tour through the history of academic Lund which will teach you more about the history of academic knowledge in Lund. The tour will take you from ecclesiastical Lund to the first school in the city and onwards to the famous university of today.
Young and angry in Lund in 1968.
Who was the so-called hash girl? What happened when students burnt their caps? Why was a house in Kiliansgatan occupied? The guided tour will take you back to the 1960s and radical Lund. It was a time when many students were socialists, when houses were occupied, and many people wanted to rebel against the bourgeoisie.
Among monarchs, monks and coin makers.
A guided tour through medieval Lund. Join us on a guided tour which takes you from the foundation of Lund to the Reformation and learn about the role Lund played when Skåne was Danish. Our starting point is the entrance to the Drotten Museum in Kattesund. The tour will end at Lund Cathedral.
The buildings of Lund and their secrets.
A historical and architectural tour in Lund city centre. Join us on a guided tour and discover the history of Lund through its buildings. The tour will take us from medieval times to today.
Murder, blood-bath and ghosts.
A guided tour through the most horrible histories of Lund. Are you courageous enough to meet hangmen, murderers and criminals? Join our guided tour and discover a Lund of darkness and terror.
Runestones from the Viking Age!
Experience what the Vikings themselves wrote in their bold, no-nonsense messages. An interactive open-air tour of 10 runestones with renowned Swedish runologist Lars Magnar Enoksen.
Participants at Lund History Days 2022:
Alice och Kattens Tesalong, Art by Milhamre,
Bohus Elfsborghs Karoliner
Bo Knarrström, slagfältsarkeolog
Cadenza – föreningen för tidig dans, EKoS Lammskinn och fårfällar
Historiska museet, Katedralskolans historieprogram, Kulturen, Lunds domkyrka
Lilla Teatern, Lunds Släktforskarförening och Skånes Släktforskarförbund
Lunds universitet, Malmös Historiska Fäktskola
Medeltidsföreningen Attemark och Medeltidsföreningen Baggeholm
Riksspelmansduon Dråm, Räftens Bigårdar, Saffranstorp
Smålands Karoliner, Thomandersällskapet
Ukrainians & Friends in Lund
Would you like to support the Historical Association of Katedralskolan?
 Swish: 123 333 6377
Why not download Katedralskolan's historical apps?